Cashless Payments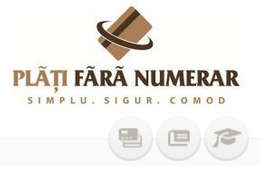 Cashless payments are payments made using modern payment instruments without the use of ATMs and coins.
The advantages of cashless payment instruments:
Simplicity - You can easily make payments;
Security - cashless payments are safer than transactions involving the use of banknotes and coins. Card issuers continuously invest in modern security systems against fraud;
Convenience - you can make payments and shopping fast, safe and comfortable at the point of sale or on the Internet;
Flexibility - diversity of cashless payment instruments gives you more freedom to choose how and when to pay for goods and services chosen;
Rewards - are payment cards loyalty programs that allow you to earn some money, tickets or other rewards.
Cashless payments - Simple. Sure. Convenient!