Deposits
Vernisaj of Comertbank. Art multiplication.
The vernissage deposits from deposits exposed Comertbank GOTIC, RENAISSANCE, BAROCCO and MODERN.
Different ways of accumulation of income and change in volume creates a wide range of warehouse storage and multiply your savings.
Choose the deposit that fits your style: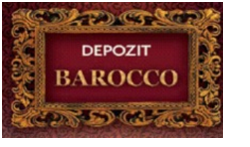 "BAROCCO VIP" - Depozitul BAROCCO VIP este creat din depozitul BAROCCO, dar este prevăzut pentru sumele mai semnificative de bani cu cele extra-profitabile rate în bancă.
BAROCCO VIP este luxul Dvs. visat care apare în realitate!
Deposit Calculator
Currency

Income (% annual) / Term (month)

Minimum amount
Refill
Withdrawal
6
12
18
25
USD
0.75
1.75
1.9
2
25000
Да
Нет
EUR
0.25
0.85
1
1.5
25000