3D Secure
Shopping on the Internet is safer when you're Verified by Visa
Now you can fully enjoy your free time offered by the internet shopping! You can buy online the desired goods in maximum security, based on a new technology developed by Visa International and made available free of Comertbank.
3-D Secure is a service attached to your card that provides you with online shopping without worrying. 3-D Secure has emerged in response to the need to develop means to ascertain whether the person making a payment over the Internet is even real owner of the card. This standard is adopted and the stores that sell goods via the Internet virtual world, the hallmark by which to recognize such merchants as logo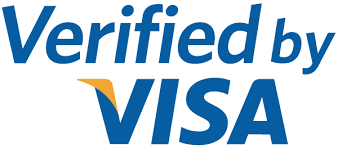 .
Comertbank is the first bank in Moldova aligned with the standard 3-D Secure VISA as issuer. Comertbank enrollment now provide this new service to all types of cards issued, namely:
Visa Electron
Visa Classic
Visa Gold
Virtual Visa
You chose the products or services you want and fill in the payment form with the card details and the password 3d secure (OTP), received by SMS.
Protects your card with 3D Secure service from Comertbank!
Further information tel. 022 839 807