Deposits
Vernisaj of Comertbank. Art multiplication.
The vernissage deposits from deposits exposed Comertbank GOTIC, RENAISSANCE, BAROCCO and MODERN.
Different ways of accumulation of income and change in volume creates a wide range of warehouse storage and multiply your savings.
Choose the deposit that fits your style: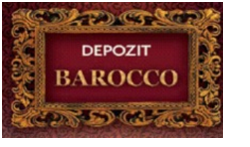 "BAROCCO" - Depozitul BAROCCO este cel mai profitabil mod de păstrare a banilor în bancă. Stilul BAROCCO este unul de lux, stilul de viaţă al regilor francezi şi a înaltei burghezii. Cele mai favorabile rate de depozit şi veniturile maxime creează atmosfera de securitate şi prosperitate pentru economiile dumneavoastră. BAROCCO este luxul visat şi se potriveşte celor ce ţintesc rezultate maxime. Rata depozitului BAROCCO este variabilă iar la o evoluţie favorabilă a pieţei puteţi câştiga mai mult.
Deposit Calculator
Currency

Income (% annual) / Term (month)

Minimum amount
Refill
Withdrawal
6
12
18
25
MDL
3.5
4.5
-
5.75
1000
No
No
USD
1
1.85
-
2.25
100
EUR
0.4
1.1
-
1.6
100